Mapping makers in Amsterdam –
Ten ways that Amsterdam's makers contribute to circularity
Check out the map and presentation here.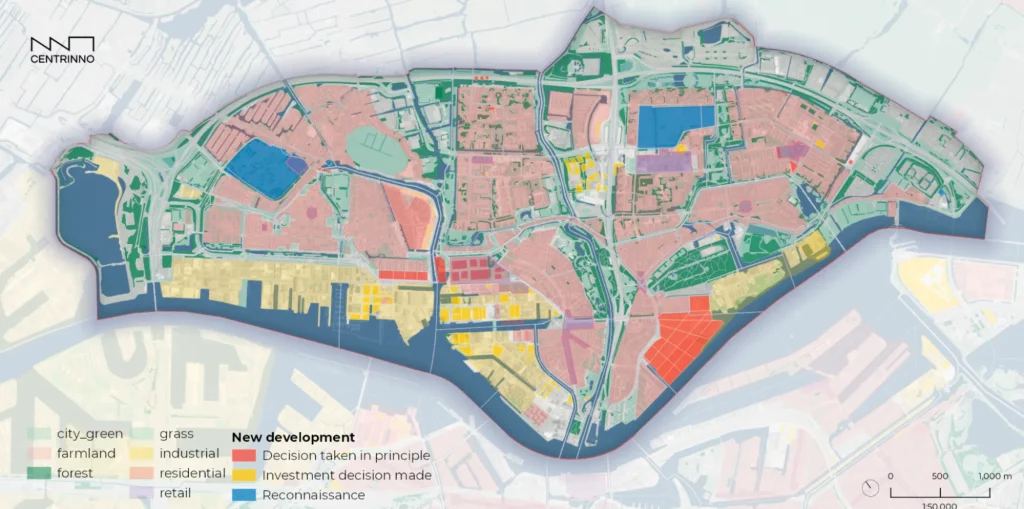 Towards a Maakschap Map of Amsterdam Noord
The KUMU mapping efforts show the great potential value the diverse selection of makers in Amsterdam Noord brings to the city's circular transformation. It also, however, highlights the large share of makers who are unsure of being able to continue their practice in Noord in the coming years. To counter this challenging environment for makers and creators, the Amsterdam pilot aims to bring the value and potential of local creatives and craftspeople, such as woodworkers and product designers, to the forefront of Amsterdam's circular development. The first step in this process is to bring all together under one umbrella as a 'Makers Collective'. Through a collective approach, the voices of many can be leveraged to more strongly lobby policy makers into filling the gaps of infrastructure needed for a circular maker economy in Amsterdam, while simultaneously creating a network which can enhance collaboration and circular progress.
We invite all makers in Amsterdam Noord to join our Maakschap Map to give visibility to the diversity of skills, resources and expertise that our makers contribute to a thriving, circular and participatory urban economy.
What is coming up?
Moving forward, we will continue our focus of creating a strong network of makers in Noord and partner with them to co-create a vision of what makership in the city might look like in the future. In the coming months, we will continue to work within the maker community in Noord to co-create a strategy in working with the municipality to address the pressing concerns they have about space in the city. To do so, we will first engage in exercises that help visualize how the landscape of makership has changed over the years to understand how we might best plan for the future. Our intent is not to take a top-down approach to prescribe what the path forward might look like, but instead work to strengthen the existing network of makers, understand what struggles they currently face, and support them in tackling these challenges.
Our team is also joining forces with another ongoing project: De Ceuvel, that currently works on a plan for a centralized creative shared workspace within a new development proposal in Noord. Collaborating with De Ceuvel could help us to fill critical infrastructure gaps, such as composting, special machines or workspace, that are currently underrepresented amongst the decentralized network of makers in Noord.