Cinemino and Manifattura Milano has partnered to screen "Stracci", a documentary directed by Tommaso Santi, written together with Silvia Gambi, and produced by Kove, in collaboration with Solo Moda Sostenibile.
At the center of the documentary are the "stracci" (rags), that is, used woolen clothes: an endless resource for textile production. The documentary starts in Prato, where the potential of recycling was understood long before sustainability and circularity got talked about. Indeed, in this Tuscan city, the recycling of woolen clothes and its regeneration into fiber is an ancient and shared experience, which involves hundreds of companies in the area which over time have been able to create wealth from what others threw away.
We had a chat with Silvia Gambi, co-author of the documentary to discuss the project and her view on the future of fashion.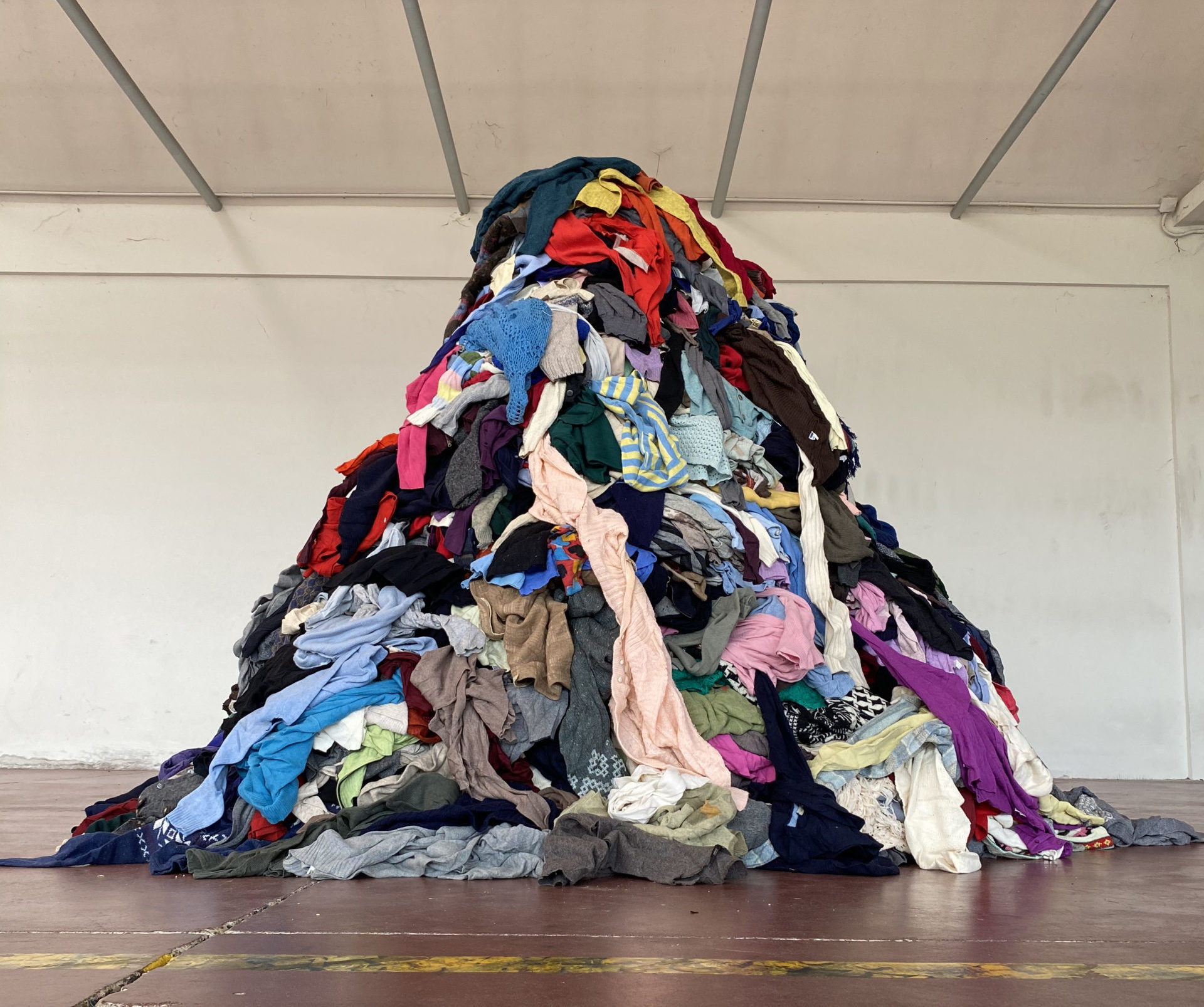 Can you tell us how this documentary was born?
The documentary started by combining two different experiences: I have been dealing with sustainable fashion for many years and I have done numerous projects with the Prato companies on textile recycling; Tommaso is a documentarist who has done many jobs, but who did not know the textile process. He was more intrigued by the power of the images and the story than by the technical side. Together we were able to tell about this part of the world, which is also our city, enhancing what has been accomplished here for decades.
There is a lot of discussion about fiber regeneration, but apart from 100% wool or other fibers, what are actually the compositions that can really be regenerated?
Prato is specialized in the recycling of wool and cashmere; these fibers can also be blended with other fibers, this is not an obstacle to the regeneration process. It's much more complicated for other fibers, such as polyester: even if it's the most used fiber in the world, recycling from fabric to fabric is very complicated. And if it is blended with cotton or other natural fibers, the challenge is even more difficult. On the other hand, with jeans we could see some good results: even in Prato, there are organizations that recycle them to make denim yarn. Probably in 6 months the situation will be different, there are huge investments in the recycling of second-hand garments, there are new machinery and technologies hopefully soon coming out. But before these processes are industrialized and available on a large scale, I think it will take some time.
If you could list the 4 or 5 essential characteristics that, in your opinion, a garment produced today on a large scale should have, what would they be?
Garments must be completely rethought: in the design phase, it is necessary to think about its end of life. So a garment must be composed of the fewest possible components (there are jackets that require the assembly of 25 different pieces). Too many different materials should also be avoided to make disassembly easier. Accessories (zips, buttons, etc.) are important and also in this case the choice of materials should think about how they could be recycled at the end of their life. If possible, non-biodegradable glues should be avoided, as they can compromise the recycling of the material from which a garment is made. These are small tricks that can make a difference. We need a new generation of designers to design garments by experimenting with new solutions. In general, however, the first strategy to follow is to extend the life of the products: the moment in which the word "end" is written in the history of a garment must take place as late as possible. We have to rediscover quality.
We've been talking about the ecological impact of fashion for a long time, but the industry has not yet made bold changes. Instead, the boom in second-hand goods shows that fashion consumers have opted for a greener choice. And perhaps it also tells us that sustainably produced garments are still not accessible to a large part of the population. Do you think it is time to activate stricter rules at the European level so that there is no unfair competition between those who produce by polluting irresponsibly and those who produce in a truly circular way?
The European Commission is moving in this direction and soon the European Strategy for Sustainable Textiles will force the sector to take a big step forward circularity, also creating a watershed between those who work seriously and those who place poorly manufactured products on the market. exploiting people and the environment. Regulatory intervention is necessary at this point: brands have been left free for years to adopt their own strategies to reduce the environmental impact of the sector, but their action has not been effective and the problems have actually worsened. Regulatory imposition will succeed where voluntariness has failed. It is easier to compete when the rules of the game are the same for everyone.
What would you like to happen in the next 5 years in the field of sustainable fashion?
I would like new designers to be able to emerge in this sector with new eco-design solutions. I hope that more and more young people will want to go back and work in the fashion industry, which is now in great need of a generational change.
The fashion industry is the supply chain of companies, like the artisans, those people who are our heritage and have great difficulty in finding young people wanting to join: all of the fashion we see is about the catwalks, but there are incredible professions to be discovered also in the productive process. And then I would like to be able to wear a dress without having to be an investigator to understand how it was made and by whom, if the brand is telling me the truth and if, at the end, it can be recycled: I would like to wear a dress that represents my values, without the fear someone is making fun of me.