Meet the founders of the firsts Fab City Hubs on-the-making in Europe!
Fab City Hub Voices is a series of webinars to learn about the challenges involved in activating productive and creative hubs, but also to understand all the opportunities they open up for the local innovation ecosystem.
After getting to know some of the references in Europe, we continue with new sessions with which we aim to improve understanding of what a Fab City Hub is, and how it could be implemented. To do this we will talk directly with the protagonists of the nine pilot projects being implemented in nine cities as part of the European consortium CENTRINNO.
Through these meetings we aim to highlight the difficulties and challenges faced by the promoters of these spaces, but also the progress they propose for the territorial ecosystem along 5 main lines: Circular Economy, Social Inclusion, Vocational Training and Heritage.
Speaker: Vincent Guimas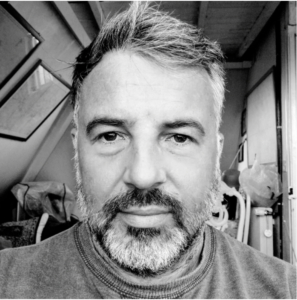 Vincent Guimas is an urban designer and maker, specializing in manufacturing environments. Director of the design agency Ars Longa, he is also a teacher at the Alliance ARTEM campus in Nancy, at the crossroads of technology (Ecole des Mines), creation (Ecole Nationale de Design) and management (ICN Business School). His expertise links the subjects of urban transformation, local (re)manufacturing, microfactories and/or factories 4.0 in a strong dialectic with the challenges of ecological transition. He is co-founder of the Fab City Grand Paris network and representative of the international Fab City Global Initiative.
Watch the recording here: